Venom and Steel
by
Melissa Wright
My rating:
5 of 5 stars
"I was just a broken girl now, like my mother, and hers before. This was how it started. Emptiness and despair. Everyone knew how it ended."
From the beginning, Venom and Steel throws you back into a theater of elves verses fey, dark against light, & the humans caught in an age-old war. Picking up some time after "Rise of the Seven," we are quickly re-acquainted with the company of characters we fell in love with before. Only this time, the fey are the central threat, with changelings taking advantage of the chaos an old conflict brings about. Stakes are higher than ever and the battle of wits & magic is spectacular. While Ruby shines brightest in this latest installment, Frey finds herself powerless to stop events from unfolding. Veil, the leader of the fey court strikes a bargain with Frey that leaves the kingdoms reeling. As the company is split apart by outside forces, they must learn to overcome insurmountable odds. Old enemies must become new allies as dark and light join forces, and a new threat looms in the horizon that threatens to destroy them all.
The Duke and I
by
Julia Quinn
My rating:
5 of 5 stars
A delightful romp through Georgian England with a perfect blend of prose, romance and comedy.
The Last Dragon
by
Jane Yolen
My rating:
5 of 5 stars
I actually bought this book as a potential gift and read it, to avoid the temptation of keeping it for myself. The illustrations are moving and beyond beautifully rendered. Having never read a graphic novel before, I didn't know what to expect beyond a slightly advanced comic. I was more than satisfied by Yolen's storytelling. The lines and color pull you in and make you feel as though you can smell the salty seas, taste dragon ash on the air and fly with the unexpected hero. A worthy addition to any fantasy collection.
Alice's Adventures in Wonderland
by
Lewis Carroll
My rating:
5 of 5 stars
Alice's Adventures in Wonderland was far better my second read-through. Some books are like that, striking your fancy more one day than the next. I think for me, the difference came from reading it a few years later. I'm a bit more seasoned and appreciative of witty nonsense verse apparently. This is unlike any other children's novel I've read. It's easy to see why so many people (particularly in the 60's) thought Carroll was on mushrooms when he wrote this. Truth be told, Lewis Carroll was a mathematician, fond of logic puzzles and an Anglican priest in the Victorian Age. His imagination ran wild for that time period in particular. Perhaps it was the cultural constraints of his society that sparked such a need to create a world like Wonderland. After all, it was this same time period that worlds like Oz and Neverland were also invented. Another aspect of the novel I noticed this read-through and missed entirely last time, is that Alice is just as mad as the many characters she meets in Wonderland. Every time she attempts to recite on call, her words become confused and jumbled, and she has a funny habit of talking things out to herself in front of other people. It seems fairly obvious that she did not happen upon this strange world by accident. While Wonderland is proposed to be Alice's dream world, I like to think she belongs there as much as the Hatter & the Hare.

Through the Looking-Glass, and What Alice Found There
by
Lewis Carroll
My rating:
4 of 5 stars
"Through the Looking Glass" was just as much of a pleasure and a puzzle as "Alice's Adventures in Wonderland". I had not realized that many of the elements of the classic story we think of (thanks to Disney's retelling) are featured primarily throughout "Looking Glass." Tweedledee and Tweedledum, the Jabberwocky & Walrus and the Carpenter poems are first given here, as well as the talking flower bed. While I enjoyed the different take and elements to Carroll's sequel, I wasn't as big a fan of Alice's obvious dreaming. At times Alice mysteriously appears in a new location, or a character suddenly transforms into another character, just like in dreams. I think I much prefer the first adventure into Wonderland, where the characters and world are more grounded. "Looking Glass" was much more surreal and at times confusing, yet still delightful.
Under the Dome
by
Stephen King
My rating:
4 of 5 stars
Upon my friends' insistence, I chose Under the Dome as my first foray into the Stephen King universe. Without having seen the television show I had no basis to compare or go off of. I am pleased to report that Mr. King lives up to his hype. He is indeed a seasoned master storyteller, interweaving characters and plots with deft precision and keen ruthlessness. I began this novel ready for the long ride and enjoying the fun. Then somewhere around the middle I grew frustrated and increasingly frustrated. So many political intrigues! So many instances where the bad guys seemed to rule over the good with injustice. I had to force myself to continue, yet knew it would pay off eventually. I was right. The ending of this novel, while surprising in its twists was satisfying and gratifying. It was as though Mr. King sensed my growing frustration and took care of the large portion of the problem for me in the end. And his work reminded me why I love storytelling in the first place. Now I plan to read anything that is under a thousand pages.
Flukes
by
Nichole Chase
My rating:
4 of 5 stars
This isn't my first introduction to Nichole Chase's fabulously fun writing. "Suddenly Royal" won me over with a dreamy landslide of imaginatively fulfilled girlhood fantasies, and "Flukes" was no different. Every little girl dreams of being a mermaid at some point and "Flukes" painted a fantastical picture of what happens when you grow up a sea monster with human parents. The additional island setting with its marine center offered a slightly more exotic but imaginable fantasy. While in my opinion there wasn't enough time devoted to understanding the whole mermaid mythos, along with its rules and such, the author provides enough to leave you wanting to know more. I enjoyed the romance, which wasn't too cheesy or over-the-top, while being just wonderful enough to add warmth and heat to the story. The characters are all interesting and enjoyable and I look forward to the next story penned by this author.
One Touch at Cob's Bar and Grill
by
Lauren Marie
My rating:
4 of 5 stars
A short and bittersweet adult romance with substance and class. I truly enjoyed "One Touch" and would love to see this fully realized in novel format. But sometimes the best stories are the ones told with the least fluff, fewer words. The author more than manages this feat by digging us deep into Anna's emotional journey and Sam's determination to share her life. When I call this adult, I don't mean barely clad Fabios cavorting on beaches with buxom bombshells. I mean that in just a few pages, we see a tale as old as modern times. Anna is on the run from her no-good cheating husband and Sam is the man hired to find her. But what he uncovers in the process isn't the mentally disturbed female her ex made her out to be, but a strong willed, independent woman. In spite of her troubles, Anna struggles the best she can to make do and enjoy her life. Sam is helpless in loving her. Now if only he can convince her he's in for the long haul, not a single one-night stand.
You won't want to miss this gem. I found it refreshing to read a story simple in the way only the best love stories can be, and complex because they are just as flawed as only people can be.
Scarlett
by
Alexandra Ripley
My rating:
4 of 5 stars
I fell in love with this book years ago when I discovered its hiding place on my mother's bookshelf. Now, as a fully aware adult I am able to appreciate it and Ms. Ripley's writing even more. I read Scarlett before I read Gone With the Wind, mostly because I was desperate to find out what happened to Scarlett and Rhett. The tale Ripley tells is epic historical romance at its finest. The rich details engross the reader into that long forgotten old south, determined to maintain its pride after the Civil War. And mysterious, beautiful Ireland is haunting and the ideal place for Scarlett to start her life over and allow her to finally become the woman she was meant to be, apart from the rigid opinions of the society she was born to. Rhett is just as strong, sarcastic and seductive as ever, though with a weighted sorrow behind his chagrin with Scarlett. It truly is a beautiful thing to watch unfold, after so much heartache and selfishness and blindness, they are finally able to see one another for what they truly are, not who they imagine themselves to be.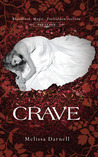 Crave
by
Melissa Darnell
My rating:
5 of 5 stars
Five star reviews are perhaps rarer for me to click out than they once were. That comes from a prolonged exposure to the best and worst of recent fiction, both Indie and Traditional. On a first glance, besides the gorgeous cover art, Crave seems like just another teen vampire romance. With a nod to the literary community, I feel I have read almost every twist and turn of this genre possible. Melissa Darnell proved me wrong. Crave doesn't begin like you expect it to, with quirky heroine, Savannah the target of bullying and classic case of the misfits. And much like the "Misfits," she undergoes one radical, shocking change.
This modern Shakespeare drama is told from both Savannah and Tristan's perspectives. I found it refreshing, seeing how the actions of one teen were constantly misinterpreted by the other. While tiresome at times, it reminded me all to well of the feelings I felt not that long ago. And perhaps that is where Melissa Darnell best casts her magic. Not only are you pulled in by such fleshy characters, but you share their pitfalls and highs. For a precious few hours you do what you paid your hourly wages for, an escape into the lives of very different yet hopelessly familiar highschoolers and their parents.
The East Texas setting constantly offers nostalgia for me, and the supernatural elements flow naturally into the narrative. The dialogue is fresh and peppered with pieces of Friday Night Lights drama with a refined version of Twilight. Savannah doesn't rush around desperate to break the rules set in place to protect her family. Darnell successfully shows how guilt and love and raging hormones can couple with the paranormal.
Don't miss this read! If you're anything like me, you'll be rushing to purchase the rest of the series and more.
Tangled Tides
by
Karen Amanda Hooper
My rating:
4 of 5 stars
Tangled Tides begins with one whiny heroine, a devastating hurricane and a gorgeous merman. While Yara's initial childishness is annoying, she is actually entitled to throw a tantrum or two when you think of it from her point of view. But once she learns to accept her new fishy life, the magic she embraces also jumps through the pages of the imagination of any girl who wanted to wear a rubbery tail. The novel dives and pivots in different directions and while occasionally easy to spot the twists, manages to stand on its own. After reading so many novels about vampires, shape shifters and angels, it's a welcome respite to dive into uncharted waters. A truly mythical tale, Tangled Tides manages to bridge together YA whimsy and melodrama, with Grecian legends and heart pounding romance.
A Girl By Any Other Name
by
M.K. Schiller
My rating:
4 of 5 stars
"A Girl By Any Other Name" is a love story, a memoir, a suspense-thriller and what's more a worthy read. The premise had me intrigued, partly because it was a love story being told from a man's P.O.V. It presents itself as being potentially anything and promises an epic romance. While I normally shy away from more heavy handed adult romance, "A Girl By Any Other Name" delivered more. Rather than dwell on passion, M.K. Schiller chooses to rely on the heart. At first it threw me a bit, jumping from the past memoir chapters to the current plot. But I quickly saw that the past stories, taking our characters from childhood to young adulthood, were what anchors and inevitably transcends this novel over its genre. It's a realistic budding friendship that blossoms between the childhood best friends. The setting, in a small East Texas town, adds to the charm and innocence. In the present day, a grown up Cal is haunted by the girl he never forgot, his "Raven." He teeters between borderline insanity and a cathartic heart, much like the literary artists he admires. He's living a semblance of a life while waiting for Sylvie to return to him. And it's her love that brings him back to life. This is not a story for the light of heart. There are twists and turns and many heartaches. But at the core of Schiller's story is a delicately painted depiction of true love, how deeply it moves and how far it can drive us.
Casting Spells
by
Barbara Bretton
My rating:
4 of 5 stars
"Sticks and Strings" is awash with quaint New England charm, with all the necessary components for some kick ace chick lit. A headstrong, albeit bumbling heroine in search of love, a poignant love triangle and plenty of colorful characters to bring the star-crossed lovers together. But, quite like Sugar Maple, your expectations will barely scratch the surface of this quirky paranormal comedy. Rife with nostalgia, 21st Century American cynicism and hilarity, "Sticks and Strings" keeps you on your toes. Chloe Hobbs is the reluctant heroine with a veiled past and a killer penchant for knitting needles. Bretton spins her web brilliantly as she introduces you to the last earthly haven for magical outcasts. There is plenty of intrigue, romance and magic to keep you believing in the bonds of friendship and the power of true love. A must-read for the avid knitter, cat person and reader.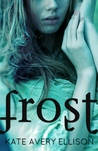 Frost
by
Kate Avery Ellison
My rating:
4 of 5 stars
I was introduced to Ellison's writing with "The Curse Girl," a YA revamp of Beauty and the Beast. And at long last, I was able to read the first in her epic series, the "Frost Chronicles." From the beginning, we are introduced to the bleak, frozen world of The Frost, where monsters stalk the forests. The people live in a time apart, avoiding technology so as not to upset the Watchers.
While there is plenty of adolescent drama and hints of love triangles to satisfy most girls, Ellison brings it to the next step. Not only does she give you hope in the midst of her characters' desolation, but she gives us the gift of a sensible heroine. Lia Weaver must put aside her youth to care for her crippled twin brother and ditsy sister. She has blocked out many of her emotions in order to become strong. When love knocks on Lia's door post, she doesn't swoon and lose herself in the romance. She keeps her focus on what's most important, her family and people.
Frost leaves you with many questions, such as the origins of the Watchers, the fate of our hero and above all, what challenges the Weaver's will face next.
The Unicorn Girl
by
M.L. LeGette
My rating:
5 of 5 stars
I had promised myself to review books deserving special recognition. While I have neglected this special gem, I recently finished another novel, and wanted to finish this while it's fresh on my mind.
The Unicorn Girl looked appealing initially because of its fantastic cover art. A former art major, myself, I have always found hand drawn covers appealing, when done right. The designer truly hit the mark, evoking memories of "The Last Unicorn." The girl on the cover beckons you to read her story.
I kept it on my shelf a while, hoping to eventually devour it in one sitting.
Opportunity knocked weeks later, when I truly did consume the story of the unicorn girl.
It is hard to say what I loved most, be it the author's gift of feeding you words that breathe, or the nostalgia. Perhaps I loved this novel most because I was a fan of unicorns since childhood, when I first picked up Bruce Coville's "Into the Land of the Unicorns."
While "Unicorn Girl" is somewhat YA, I found many of the elements and her emotions, things I could relate with. It was as though someone reached inside me and woke up the little girl, longing to cross over into a similar world.
Leah Vindral grows up through the course of her journey, and carries the reader along with her. Not only does she live in an ancient castle, but has a witch for a godmother, and the legend of unicorns surrounding her life in perpetual mystery. While at times her light tantrums come across as annoying, it fits well with the age and her situation. Leah is a heroine who is unafraid to find the answers for herself, while being wholly vulnerable at the same time. My favorite part of her character is her weakness, because her true power shines through during those darkest moments.
M.L LeGette gives us not just a coming of age story, but a world we can sink our claws into.
I would recommend this novel to all you lost little girls who still secretly dream of falling into the land of unicorns.
Promise Me Darkness
by
Paige Weaver
My rating:
2 of 5 stars
This novel held a lot of promise. I enjoyed the chemistry between Ryder and Maddie. Unfortunately I had a difficult time believing their relationship. Their emotions went back and forth so many times and in so many directions it was hard to keep up. I took turns hating Ryder and being annoyed with Maddie for some of her choices. However, Promise Me Darkness is well written, a captivating apocalyptic romance that manages to paint potential disaster believably. If it weren't for the added focus on their relationship, I believe I would have enjoyed this world Weaver built even more. But there is no denying that Maddie's confusion and attraction are well founded. After all, who couldn't help but fall in love, even a little bit, with Ryder?
The Wedding Shroud
by
Elisabeth Storrs
My rating:
3 of 5 stars
A closer, intriguing glimpse into the people of ancient Rome. The author skillfully interweaves one woman's struggle with her identity, having come from two different social classes, while being used as a pawn much like Helen of Troy. She is forced to marry a wealthy man from her country's enemy as a bargaining chip against civil war. Past and present struggles are displayed in this epic, consuming historical fiction.
Just One Day
by
Gayle Forman
My rating:
4 of 5 stars
'Just One Day' proves that anything can happen in the span of a few hours, or in the case of "Lulu," a few minutes. Her encounter with free-spirited Willem shocks her out of the monotony of her planned out life and transforms her into a free thinker. While this novel did not shock and impact me like 'If I Stay,' I found it to be just as invigorating. Forman is not afraid to pull her punches when it comes to dealing with the hard stuff. And she wields the new adult experience with the kind of charged but fragile wistfulness we've all felt in our journey to womanhood. Before I wax and wan about this fantastic coming-of-age novel to the point of burn-your-bra feminism, I should also point out a few things.
I rocked back and forth between three and four stars because it required more from me as a reader than usual, but in the best of ways. To fully experience this novel you have to soak it in and recognize all the many carefully thought out parallels between Lulu's story and the greater message.
This novel resonated with me as well, falling in love hard and fast and jumping to conclusions. Above all things, this is so much more than an epic, trans-continental love story. It is Lulu's story, and the story of every young woman trying to find out who she is in today's world. Many of us try on different masks like Lulu's flaky best friend, Melanie. Others drift and follow the current like Willem. Still others, like myself, take longer to come out of our shells. It takes that earth-shattering moment to wake us up and help us take charge of our own futures instead of letting others decide for us.
Take a chance on life, love and read this breathtaking novel by Gayle Forman.
My Highland Lord
by
Tarah Scott
My rating:
5 of 5 stars
Tarah Scott weaves an almost mythical love letter to the highlands in, "My Highland Lord." Opening with the bedside scene of a dying man, the reader is instantly transported into a darkly buried conspiracy of old England. While I was initially confused by this cloak and dagger prologue, once we're introduced to Phoebe Wallington, heiress and international American born spy.
Hilarity ensues when Phoebe is mistaken for "Heddy," mistress to a noble Scottish lord, after an English dinner party by a snarky highwayman. The brutish highlander claims to be working on behalf of the Scottish lord but quickly seems to fall head over kilt with "Heddy." Witty banter and a plump dose of tension boils between these two. And true to the best kinds of historical romances, "Heddy" and the "highwayman" quickly uncover they are both neither what they appear and so much more than they seem.
Scott's command of character and plot keeps this epic saga from becoming too drawn out or convoluted. Part of the entertainment comes from cases of mistaken identity, and partly from the love/hate relationship between Phoebe and her highwayman. Sweeping scenery and colorful locals truly draw you into this freshly spun tale of culture clash and espionage. All the while, the mystery surrounding the estate of the Marquess, where Phoebe is held captive, keeps the reader desperate to discover the truth. A thoroughly enticing tale, "My Highland Lord" encases all of your favorite period romances and turns them on their head, offering something special and rare to the romantic at heart.
Missing
by
Saga Berg
My rating:
4 of 5 stars
Missing searches out the mystery by Trym, Svalla's guardian's disappearance. Meanwhile the dark fairies seem to be gaining the upper hand and the mysterious father of Svalla and Viggo's grandchild is revealed. More of Viggo's alliance with the dark fairy, Amanda is brought to light, though it doesn't make me want to smack her any less. And Emma, Freja's daughter, is revealed to have a few more layers other than vindictive evil spawn this go around. At the heart of it all is Viggo's insurmountable love for Svalla. No matter the obstacles, no matter the doubt in her heart concerning her eternal love, Svalla knows Viggo's love for her is true. Their relationship was what first drew me to their story and compels me to keep reading this fantastic novella series.
Ashes
by
Amy Keen
My rating:
4 of 5 stars
Ashes, the exciting, spellbinding sequel to Embers, is a pulse-pounding, heart stopping thrill ride. While initially I was thrown off by the setting change, from Salem to France, I quickly saw the parallels between the new and old world. And the setting, much like the new characters and conflicts, broaden Scarlett's world and our vision. We get to see more of the mysterious people, like Scarlett, who have been hunted for centuries for their inherent powers. Paris is explored above and below with horrifying pictures reminiscent of "The Cask of Amontillado."
Enjoyable to me was seeing Scarlett and Jake's relationship progress, strain and twist against the challenges they face at first apart, then together. Conversely, her "relationship" with Elias was intriguing, at times frustrating and eventually compelling. Once he got over his emo phase, at least. Like Scarlett, I'm very curious to peel apart his layers.
What I liked best in this book was seeing Scarlett come into her own. She grows so much as a character from the beginning of Embers and to this point, it's almost hard to believe she's the same girl. She doesn't just sit around and let people handle the tough stuff for her, but takes after trouble with slightly martyr like tendencies. Another thing about the characters that I appreciate is that they talk, for the most part, like real people. They get frustrated and don't finish their sentences sometimes, or their thoughts. And again, I enjoyed Scarlett's perspective shifting from thought to words, much as we do in real life.
So many twists and turns in this high speed chase of a novel, my mind is still spinning with the final revelation. I would like to report that I expected that twist, but I was completely blindsided and expecting things to end on a tense, but lovey-dovey note. Thankfully, as Ms. Keen has already proven, Ashes dares to revel in its darkness, with the promise of more to tantalize.
Armored Hearts
by
Pauline Creeden
My rating:
4 of 5 stars
Having never before been plunged into the popular sub-genre of steam punk, I wasn't sure what to expect when beginning Armored Hearts. I won't share with you the details of the story so much as my thoughts while reading it. Gareth is a surly, amusing and fascinating protagonist who takes himself perhaps a bit too seriously. And our heroine is his match and opposite in every way. British vs. American. Old fashioned vs. Forward thinking. Tabitha was a favorite character of mine, with her mind for "figures" and love of "automation." This being the first steam punk I've been introduced to, I am unaware of some things that might make this novel set apart from the rest of its genre. But I can already attest that no other will dare to not only put forward Christian values and pair it alongside a dash of fantasy. The fantasy element doesn't reveal itself fully until halfway through the novel. And once it shows it sits quite well beside the wonders of automation. I loved how these authors interwove their characters stories with the fantastical world they've created. So many books can lean too heavily in either direction so the other elements suffer, but not so with Armored Hearts.
Cleverly titled indeed, I loved the Victorian-isms, the mechanics that obviously went into fine tuning this timeless piece. Gareth is the sort of annoying sort you can't help but to love in the end. And Jessamine and the other females of this novel give his archaic sensibilities a run for their money. The romance, while brief is fun and light hearted while still heartfelt.
I was left with anticipation for the sequel and the gears of my imagination freshly oiled and ready for the next grand adventure.
Falling Ashes
by
Kate Bloomfield
My rating:
4 of 5 stars
Falling Ashes has it all, action, adventure, romance, and lots of warfare and magic of course. I loved this book simply because it brought back both old and new characters for a return visit. As well as introduced a huge plethora of Mages I had never met, my favorite of whom being Dagon and the water Mages and Fae who was a skewed version of "Brave" lol. This trilogy and its companion pieces have been a breath of fresh air, like the rest of Bloomfield's writing. You can rest assured that you won't read anything like this anytime soon, nor have you before. You simply have to dive in and let it soak you into this unique, dystopian world. While there are many things that were left unanswered or unexplored near the end, I felt satisfied if not sad. This book tugged at my heartstrings more than once, particularly the ending. Take a chance and dive into Bloomfield's imagination and prepare yourselves for one epic ride.
A White So Red
by
K.D. Jones
My rating:
4 of 5 stars
"A White So Red" is unlike any other version of the classic fairy tale you've read or watched before. From the opening chapters I knew this story was going to be markedly different. As the tale unfolds we're given a broad canvas that only grows larger once Snow escapes the Queen's clutches. In the metal forest, she is tried and tested and learns that she is so much more. Magic colors the world and the more Snow learns of her true heritage, the broader and more beautiful everything becomes. A few personal favorites are Snow's lessons with Via, her relationship with Wormwart and Tristan, and of course, the romance with Caspar. I loved the combination of high fantasy, poignant drama and well paced, light-hearted humor. Looking forward to more upcoming works by a gifted authoress.

Legends Lost Tesnayr
by
Janet McNulty
My rating:
3 of 5 stars
The title only grants a portion of the full scope of this broad strokes high fantasy. Tesnayr is a hard nosed, haunted hero that at times behaves like an anti-hero. It is difficult to describe my experience while reading Legends Lost. I can say that it took me much longer than I expected, partly due to other commitments and the level of concentration it takes to really let this book soak in. Fans of Robert Jordan's "Wheel of Time" series will enjoy this complex and brilliantly thought out tale.
Bound by Prophecy
by
Melissa Wright
My rating:
5 of 5 stars
Melissa Wright's novels never fail to deliver stories that will wrap you up in a world filled with action, romance and magic. Her new series not only lives up to the standard of "The Frey Saga," but surpasses it. Set in the present day urban city of your imagination, the title character, Aern, is just another guy trying to make his way. Except Aern isn't just any ordinary guy. He's a Descendant of a race that has the ability to compel humans to his will. Trouble is, his brother has an extra ability, to compel other Descendants. Aern has to find a way to stop his brother and give his people another chance, even if it means changing the prophecy. Question is, can Aern change the prophecy, or will he discover he is already bound by it? Another gripping, spellbinding read from Melissa Wright.
Alpha Girl
by
Kate Bloomfield
My rating:
4 of 5 stars
I devoured Alpha Girl within a few hours after starting it. In the same vein as "Blood and Chocolate," Alpha Girl delivers hot and heavy tension, along with some difficult adult situations that a teenager shouldn't have to be faced with. But, of course, Rose isn't your typical teenage girl. She's a werewolf, and I quickly became wrapped up in her story. She's an understated herione, and in fact, she's kind of the bad gal in monster-verse. Part of Bloomfield's brilliance was in writing this in a way that allows us to see just how different being a werewolf is.
And the romance, whew, sign me up for a Mr. Stone. He's stone-cold-foxy older man, is what he is. And I just loved how wild he was about Rose. But don't take my word for it, read Alpha Girl for yourself. You won't be disappointed.
A refreshing, breathless and lusty tale, not for the feint of heart.
Half Black Soul
by
H.D. Gordon
My rating:
4 of 5 stars
Half Black Soul picks up where Blood Warrior left off and catapults you to a whole other degree of action packed adventure. I loved the change of scenery and while disconcerting initially, the change in perspectives from Nelly to Alexa. There are more than a few surprises in this second installment of the Blood Warrior saga. It is rare when a YA paranormal novel surprises me, but Gordon did it in spades with Half Black Soul. This was such a quick, rapid and addictive read, I didn't want to put it down.
Blood Warrior
by
H.D. Gordon
My rating:
4 of 5 stars
Blood Warrior is the kind of supernatural tale that sucks you in and doesn't release you until you've finished that final page. While I often prefer reading books with a lot more exposition, this book managed the best of both worlds for me. It was both a complex tale of betrayal, intrigue, and mystery, while also delivering the typical perks of commercial fiction. It was occasionally campy in a Buffy-esque way, without going overboard. It had romance and heat in ample variety. Teen language was believable and the action scenes were engaging enough that I didn't skip over them. In fact, there was nothing I felt the need to skim through in Blood Warrior. like I said, this isn't your average vampire & werewolf tale.
Sink your teeth in and prepare for the wild ride this saga promises to bring. I know I'm going to buy the next book in the series after posting this.
This was an honest review for a kindly offered free copy from the author.
The Sheol
by
Mia Hoddell
My rating:
3 of 5 stars
The Sheol is a non-stop action, bullet a minute thriller. The mystery unfolds with eerie undertones of the different shades of death. It was difficult at first for me to follow the almost abrupt style, but it fit well with Kala's militant trained thought process. The Sheol is cold and has its heart wrenching moments and there are even almost poetic moments that show Hoddell's potential. With some editing, I feel this novel could evolve into something just as dangerous as the undead watchers in this novel. A quick and easy, yet gripping story. This book was given to me as a free copy in exchange for an honest review.
Where She Went
by
Gayle Forman
My rating:
5 of 5 stars
I wasn't surprised with the transcendence of this novel. Forman has such a talent for gripping your soul whether you want to be sucked in or not. This sequel was everything I expected and so much more. It also hit me during a difficult personal time and that's why I added it to my inspirational shelf. There's a lot to be said for a writer who is able to infuse hope into their readers. I can only hope to aspire to this kind of emotionalism one day. Thanks Gayle!
Hopeless
by
Colleen Hoover
My rating:
5 of 5 stars
I just finished reading one of the best books I will ever read in my life. That's a loaded promise from someone who's barely lived a quarter of their potential life. That's a lot of books I will potentially read, but it stands true for "Hopeless." The third of Hoover's novels transcends what she already established after Point of Retreat. I didn't think it was possible to find a better New Adult contemporary after Slammed, and Hoover proved otherwise with her own work. So thank you Colleen Hoover, for creating Holder, Sky and Hope and reminding me that even the darkest nights are still lit by the stars.
Her Heart's Secret Wish
by
Juliana Haygert
My rating:
5 of 5 stars
I bought this book on a leap of faith and was not disappointed. 'Her Heart's Secret Wish'
is a short but juicily sweet piece of fluff fiction, with enough weight to keep it grounded in reality. Haygert manages to throw you into her characters' lives and convince you they're living and breathing. Loved the seasonal theme and setting, which were handled exceptionally without too much cheese. A lovely holiday treat, both in and out of season.
Billow
by
Emma Raveling
My rating:
4 of 5 stars
Once again I was swept away with the world Raveling has built for her characters. Kendra has grown up some since the last book and then again displays the trauma she has faced in some not so healthy ways. Along the ride are what remains of her core group of elemental friends. The sexy and roguish Julian is back to stir up trouble and of course, we can't forget the perfect and almost godlike Tristan waiting in the background. So many events take place in this novel that I was not expecting, some truly heart wrenching moments. Clearly the reader is going to be growing up alongside the Sondaleur. And if the excitement and action have amped up to such a level in only two books, I can only imagine what the next installment will bring us. Meantime I'll tide over with Raveling's novella and vignette series. Finally we'll get some insight into Kendra's mysterious love interests. Stay tuned. This is definitely a series you don't want to miss.
Porridge and Cucu: My Childhood
by
Yolanda A. Reid
My rating:
4 of 5 stars
After receiving a copy of this novel in exchange for my honest thoughts, I quickly devoured this story. I adored every second, every glimpse into Yamila's childhood. It was refreshing, poignant, tender and sweet. I would love to see this novel with some full blown illustrations. It would make for a very delightful series of children's books. As it stands, "Porridge and Cucu" is everything it should be and more. Part poetic prose and part a collection of anecdotes, Reid manages to grab hold of her inner child and carry us with her.
Dancing with Death
by
Andrea Heltsley
My rating:
3 of 5 stars
"Dancing with Death" is dark, brooding and gives just the right does of ominous things to come. Wendy's friendships and relationships are what keeps the pages turning, the inevitable what if and the taboo. All this and more is delivered in Heltsley's "Dancing with Death." While better than "Dissolve," the dialogue was at times too formal for a group of high school students, I thought. Besides this, the story was well executed and the characters compelling. A good light, albeit gloomy read, I was glad to receive this book through an R&R program. Give death a chance and dare to dance with Heltsley's imagination.
Dissolve
by
Andrea Heltsley
My rating:
2 of 5 stars
Dissolve was given to me in exchange for an honest review. It is a downward spiral that takes its main characters and readers into a conspiracy fraught with danger. Cora and her makeshift band of friends quickly become your classic fantastical crew of misfits, journeying to a point of origin. Everything happened to her so quickly it wasn't as believable as a gradual unveiling might have been. Everyone seems to take very tragic circumstances in stride and almost too easily. But from a campier point of view, the novel sits very well in itself.
Sunshine
by
Robin McKinley
My rating:
5 of 5 stars
"Sunshine" is a character and a novel you can really sink your teeth into! (Forgive the pun) Not only does it manage to be an original vampire novel, but possibly the best of Robin McKinley's works. Having been a long time fan of her knack for storytelling, gift for re-telling's and penchant for witty heroines, I had some idea of what to expect. "Sunshine" delves into the supernatural world, deviating from her usual fairy tale genre. But McKinley more than proves her punk and merit. I can't wax enough on the gritty beauty of her description, the fanciful realness to her characters and joy of their dialogue. World building is at its best and brightest and gloomiest here. The human "coffee house" world is painted just as perfectly as the supernatural vampire mansion. And as both merge, as Sunshine's character is forced to accept and embrace what she is becoming, you're left with pure magic.
Rise of The Seven
by
Melissa Wright
My rating:
5 of 5 stars
At last, Wright's much anticipated final installment in her Frey trilogy has arrived with a bang. RoTS shines in plentiful, often garish colors, pairing the grit with the gumption of a fully matured kick-butt heroine. One of the things I admired most while reading this was the added depth of Freya's character. With a return of her memories at last, the character is given several new dimensions that all flow seamlessly together. The pages turn like a well-oiled machine, now that we have come to know the company so well, allowing for even more action. The addition of fey to this world was a delightful surprise and only added to the broad spectrum of the world Wright has created. Magic abounds with intrigue and at the heart of the novel is Chevelle's unwavering love for Freya and their long history together. And in the end, all loose ends are tied and wrapped in a rocking package that you'll want to pull apart and read over and again.
The Athena Effect
by
Derrolyn Anderson
My rating:
5 of 5 stars
"Athena" effects more than the usual YA/NA novel elicits. Not only does it have the usual helping of Anderson's signature intrigue, romance and sense of wonder. But it dares to delve deeper into the morally ambiguous and the depths of human emotion. It also manages to do this while being a blast to read. A stellar improvement from Anderson that shines even brighter than her "Marina Tales," I recommend this book to anyone looking for something meatier and grittier than they have dared to go before.
Blaze
by
Kaitlyn Davis
My rating:
4 of 5 stars
Finally the "almost" perfect ending I had been wanting from the get go! I believe I had read this before on someone else's review and I must wholeheartedly agree that "Blaze" is the best of the "Midnight Fire" series thus far. Kira's powers have grown exponentially as well as her struggle between life as a Conduit and the promise of eternity with Tristan. I can't say I was disappointed by the outcome.
Hopefully, we'll see Kira at last overcome all her obstacles, and everyone will find a happy ending, even if it's bittersweet for some.
Telling more would be giving away too many spoilers, a difficult task when I'm practically giddy with the goodies Davis has delivered.
Be quite prepared to be warmed, burnt and ignited while reading "Blaze."
View all my reviews
The Seventh Blessing
by
Melissa Buell
My rating:
3 of 5 stars
In a style similar to Gail Carson Levine, Buell's "Seventh Blessing" shines as a fast-paced girl powered adventure. There's plenty of love, sorcery, fairies & dragons and action to delight its readers. Samantha is a heroine worthy of her seven secret gifts, and though the climax doesn't happen until the very end, it allows her to rock as a real "warrior princess." I very much enjoyed the characters, especially Nolan and Dawes. A delightful fairy tale for a modern day princess.
View all my reviews
Fate Succumbs
by
Tammy Blackwell
My rating:
5 of 5 stars
I'm still reeling over the fact this series is actually over, and giddy with the thought of a brand new series coming in 2013, set within the same world. Tammy Blackwell you're my American Idol! Now on to serious thoughts. I was more than happy with the outcome of what quickly became my favorite of the Timber Wolves trilogy. Liam was the most compelling of all male hottie characters in book one for me, and more than lived up to my expectations in three. Scout became exactly who she needed to be. I continued to fall in love with these characters because they have the unique literary quality of breathing beyond the pages. I wouldn't be surprised if I ran into them on the street, or the Canadian wilderness... (yes please ;)
More light was shed on the world of Shifters that I had suspected yet was so giddy and happy to learn the truth. The thing I loved most about this series is that Blackwell allows her characters to grow and drift and form new relationships. That's what makes it more realistic, with none of this "end of the world" angst many teen paranormal fics keep promoting. Scout and all the other Shifters and beings aren't perfect and they have to make choices that may not be so popular to each other or their fans. But it is the quality of their character that makes them half human.
View all my reviews
Daughters
by
Saga Berg
My rating:
4 of 5 stars
Once again, Berg manages to enthrall her audience with Viggo and Svala's story. Once more the long awaited truth behind questions are on the verge of being answered. In this installment of Saga Berg's "Nordic Fairies" series, we learn more of the complicated past concerning Freja and her daughter Emma. Viggo's shaded past begins to come into light as well as the his involvement with his "Hollywood girlfriend" Amanda. As usual, I was carried along by the emotions of characters I've come to love. And am in anxious anticipation for the next installment of this fast-paced yet evocative series.
View all my reviews
If I Stay
by
Gayle Forman
My rating:
5 of 5 stars
All the buzz you've heard about "If I Stay" is true. I initially discovered this novel while researching to see if any other novels had claimed a title I'm planning to use. I stumbled on this and loved the cover. The premise sounded interesting enough I ordered a used copy and what I received delivered much more than I expected. Forman dives into a point of view that is truly unique and heart wrenching. While it surprisingly didn't move me to tears, I felt the emotions Mia and her family went through just as keenly on the inside.
I've heard they're making this novel into a movie and have been comparing it to Twilight. I don't understand why they would, when this book is much better and thought provoking than Twilight will ever be. But I am excited to see the adaptation when it comes out.
I highly recommend this to anyone who is looking for something deeper than their usual New Adult read.
View all my reviews
Blood Heavy
by
S.L.J. Shortt
My rating:
4 of 5 stars
Fast-paced, pulse-pounding action, blended with a bit of heaving bosom-induced attraction and a side of Buffy-esque humor, and you're somewhere in the ballpark of this novel. Blood Heavy outshone my expectations and managed to weed its way into my reader's heart. While at times it can seem over the top, that's part of the fun. A group of teenagers out to save the world isn't a realistic theme, but it sure is a lot more entertaining! To top it off, each colorful character lends their bit of reality to an otherwise otherworldly tale. The author manages to throw in a handful of themes that are surprisingly dealt with including loss, grief and loads of conflict. Anxiously anticipating the sequel to this eight part series.
View all my reviews
Angelfall
by
Susan Ee
My rating:
5 of 5 stars
I bought Angelfall forever ago and only now came round to reading it. I was quickly taken by surprise not only because it was better than I expected, but the quality of Ee's storytelling. Penryn's story is engrossing, eerie, creepy, a half dozen other adjectives that don't even come close to describing it's greatness. Only be prepared to be thoroughly sucked in and desperate for the sequel and you'll have a good idea what I mean.
View all my reviews
Smitten
by
Patria Dunn-Rowe
My rating:
3 of 5 stars
"Smitten" is a mermaid tale unlike almost any you've read before. While it took quite some time to get us to the meat and climax of the story, it was refreshing to delve into such character depth. Lana's life as a foster kid is believable and gut wrenching at times, particularly her role looking over the younger children. Both the human world and the sea are painted in clear tones. And Jonas is one of the most compelling new characters I've read in some time. Liked this one so much I went ahead and bought "Zerrin," the full story.
View all my reviews
Salt Bride: A Georgian Historical Romance
by
Lucinda Brant
My rating:
3 of 5 stars
Being an modern American gave me the distinct disadvantage in believing I was about to read a novel that takes place in Georgia, in the 1700's. Of course, once I realized the main character wasn't being shipped off to the Americas, I realized my mistake, and from then on fell in love with Brant's story. Intrigue, deception, love, lust, triumph and despair are in ample amounts here. And she uses just as many adjectives as I used, only not altogether and much better. Perhaps the most refreshing aspect of Brant's work is the language. I fell in love with the speech of the times. Unlike some novels/movies that pretend to know how people spoke back then, Brant's obviously done her research. I would read more from this author and recommend "Salt Bride" to anyone who's an old fashioned romantic at heart.
View all my reviews
Döckálfar
by
Saga Berg
My rating:
4 of 5 stars
The third novella in Berg's "Nordic Faeries" does not disappoint! I was so excited to continue Svala and Viggo's story. With each installment, Saga Berg delves deeper into the complex world of light vs. dark, with our main protagonists the core of a burgeoning conflict. In Döckálfar we learn more about Freja's past and the dark faeries involvement in the grand scheme of things. There's plenty of steam and simmering angst to keep things spicy and enough mystery to keep up the intrigue. Anxiously waiting for more!
View all my reviews
Awakening
by
Karice Bolton
My rating:
3 of 5 stars
While the cover art made me initially expect a book on faeries, the premise was intriguing and I couldn't turn away a free read. From the start I was drawn in by the fresh setting, the older heroine and the chilling darkness that haunts her. It was an interesting take on a well explored genre, yet there were a few things that felt a bit too formulaic. Perfect family finds average girl and welcomes them into their immortal life, while the perfect man sweeps her off her feet. I was bothered at times by Athen's perfectionism and wished he would be a little more rough around the edges. And I was furious with Ana by the end of the book because she pretty much let everything happen, for inevitably selfish reasons. But I'm very interested to see what happens next in the series. Some aspects to this story were familiar but I have a feeling the rest of the series will shine bright as its protagonists.
View all my reviews
Sea Change
by
Aimee Friedman
My rating:
3 of 5 stars
Mermaid lore is revisited in "Sea Change", except this time with a little twist. Instead of the mermaid seeking her prince we're given a "normal" human girl falling for a fish. Friedman's mermaid tale is a lovely take on the whole forbidden love genre. The characters are perfectly painted teens, going through their angst riddled struggles with aplomb. Instead of a loopy heroine we're given the very grounded and logical Miranda, a refreshing voice to carry throughout the story. In true "coming-of-age" fashion, Miranda must be pulled out of her comfort zone and effectively changed by her circumstances. The queen of science is thrown into a world of supernatural mystery, effectively woven by the capable Friedman.
Even though I was already aching for a sequel to pick up immediately after, the ending is the perfect bittersweet companion to a realistically rendered Once Upon a Time.
View all my reviews
Blackstone & Brenwen - The Mirror & The Meretrix
by
Andrew D. Mellusco
My rating:
4 of 5 stars
Who would have ever thought a book about law could be so much fun? Throw in all your favorite fairy tale folk into the complex "World-Tree" version of Crime & Punishment and you get "Blackstone & Brenwen". From the beginning Mellusco sucks you into this legal fable and refuses to let you go until the mystery is solved. I can't remember the last time I had this much fun reading a modern fairy tale, let alone from an Indie author. Keep a sharp eye on this one because he certainly has more delights and surprises up his sleeve in the future. Avidly anticipating the sequel!
View all my reviews
The Scarlet Dagger
by
Krystle Jones
My rating:
4 of 5 stars
Return of the bad-ace vamps! Finally a YA novel that not only portrays Vampires as real monsters, worthy of the pulse-pounding nightmare inducing fear they should exibit. Possibly my favorite line in the story was when Aden tells Sloane, "...we don't glitter". The Scarlet Dagger is an action packed, unique blend of dystopian and the vampire genres. But this novel accomplishes where others fail to deliver, as much a coming of age story as it is "Underworld for teens". And while the story went a different direction than I initially anticipated it was well worth reading to find out where things turned. Jones manages to surprise her readers as much as her heroine. Several times I had to stop and think which is something few YA books get me to do these days. Beware of blood, fangs and unexpected twists and turns! The Scarlet Dagger is one wild ride.
View all my reviews
Kings & Queens
by
Courtney Vail
My rating:
2 of 5 stars
Kings & Queens offers a little bit of everything, romance, action, intrigue, all wrapped around one town's set of high school melodrama. At times it was heart & gut wrenching. Others it made you want to laugh out loud and cry. Yet for some reason I got confused almost from the start of this novel. In spite of its complexities it was difficult to follow the plot with too much going on at once. Although it requires you to think, something most YA books fail at, Kings & Queens weaves so many webs that even at the end I couldn't understand what exactly happened. I give Vail props for a good effort, however. It was nice to read something spiritual that isn't poking fun at religion or fake about the truth. And the main characters were compelling when they weren't giving me whiplash from their constant mood swings. All in all, however, I can appreciate this novel for not pulling its punches.
View all my reviews
Veiled Eyes
by
C.L. Bevill
My rating:
5 of 5 stars
Be prepared to be swept away into a world of bayous, mystery and the secretive world of the Lake People. Anna is a strong yet vulnerable woman seeking a new life and on a continuous string of bad luck. Gabriel is a man of simple ways yet many complexities, and all his life he has dreamed of her. Their love story however is only one of the major players that make this book such a compelling, addictive read. C.L. Bevill, whoever you are, have just now become one of my all time favorite storytellers.
View all my reviews
Easy
by
Tammara Webber
My rating:
5 of 5 stars
Never have I read a novel of this genre that impacted me so deeply. You ever read a book that hits you at exactly where you're at, at exactly the right time? Flawless grace, pure truth and moving love, thank you Tammara Webber for writing something with such honest emotion.
View all my reviews
Red Rock
by
Kimberley Patterson
My rating:
3 of 5 stars
Red Rock is exactly what it promotes itself to be and much more. Think Lonesome Dove meets Young Guns meets Little House on the Prairie and you'd wind up somewhere in Patterson's world. The author's attention to details help bring this western romance to life. It is epic and real and an enjoyable read, I finished it in one afternoon, unable to put it down. Though at times the events seem predictable or abrupt, it was a lovely uniquely modern re-imagining of this neglected genre. Hope we see more of Patterson's lively, quick-paced and compelling storytelling!
View all my reviews
Neverdark
by
C.S. Einfeld
My rating:
3 of 5 stars
Neverdark is a delightfully entertaining, occasionally thrilling and all around slice of faerie heaven. The only thing that threw me off was the computer animated illustrations (sub-par) and while entertaining I would have preferred to see fully realized versions of the characters in their environment. But it does allow this fantastic piece of work to stand apart from most of its genre.
The prose is beautifully rendered, the characters unforgettable and the subtext message about our own misuse of the world very chilling.
View all my reviews
The Curse Girl
by
Kate Avery Ellison
My rating:
5 of 5 stars
I have started this review half a dozen times and continue to come up speechless. The Curse Girl drew me with its compelling cover and blurb, but within the first few pages I knew I was about to fall in love. Beauty and the Beast is my favorite faerie tale, so imagine my surprise in discovering its modern day retelling. Knowing the source material, be prepared for more than a few twists and turns as Bee tries to unlock the curse.
The Beast is terrible and charming. The servants magical and though small in their parts engaging. The history and magical element is fresh and exciting.
Purchase this book and be prepared to read something extraordinary.
View all my reviews
Sweet Blood of Mine
by
John Corwin
My rating:
5 of 5 stars
Rarely does a YA book carry this much weight! Seriously, if it were paperback it could best "Breaking Dawn" any day! Be prepared for a true coming of age tale which potentially involves some fairies, may or may not include vamps, and may answer the question of high school once and for all. Interlaced with magic, mogies and mystery, there's enough comedy to keep you laughing, enough true love to keep you hoping and enough Prince's Bride references to make this one legitimately awesome book.
If you don't read this you're missing out!
As for me, I'm gearing up to dive back into the sequel, "just-in-case" I forget how super this saga is.
View all my reviews
Glimpse
by
Stacey Wallace Benefiel
My rating:
3 of 5 stars
Glimpse was a unique take on the idea of premonitions and psychic powers, set in the small town South. Religion plays a heavier aspect in this novel as well, which was refreshing. So it wasn't all doom and gloom and being a Southern Baptist gal myself I laughed aloud several times because I can relate. I loved Avery and Zellie's relationship at first, but lost interest during the climax. What a jerk! Still, I give props to Benefiel for her unique twist on this genre.
If you're looking for an fun read this is the book for you!
View all my reviews